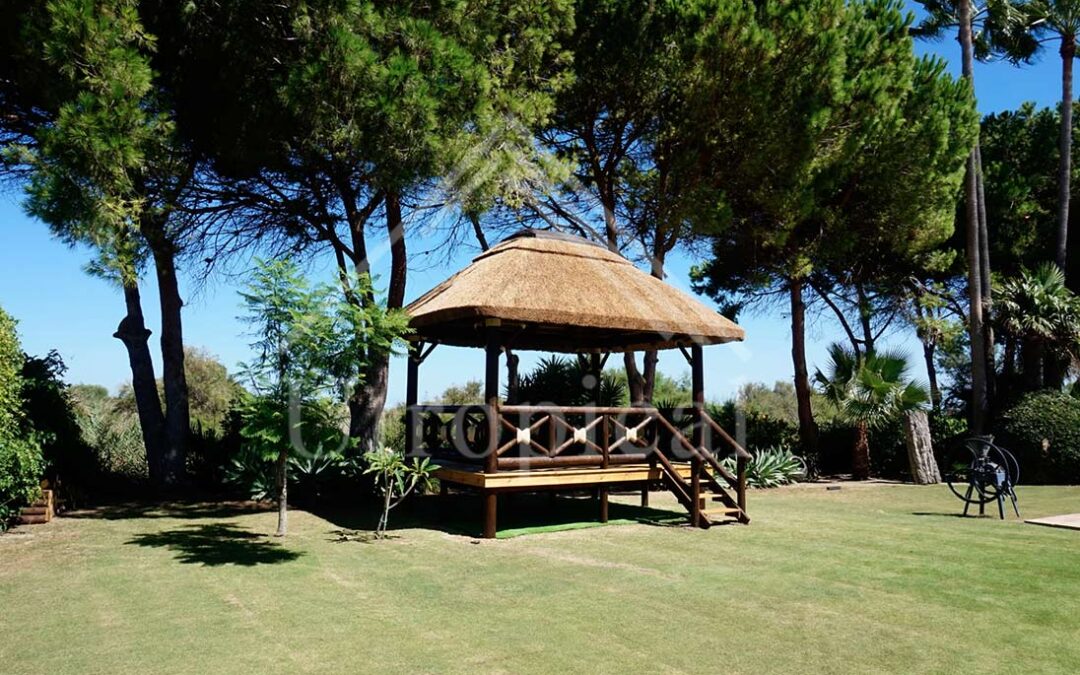 AFRICAN THATCHED ROOF to practice yoga AFRICAN THATCHED ROOF in sotogrande African thatched roof comprised of 5x4 with platform, wooden railings and stairs. Treated pine platform, with round posts in matt walnut color. Decoration strings. Calle Ébano 8, Mijas Costa,...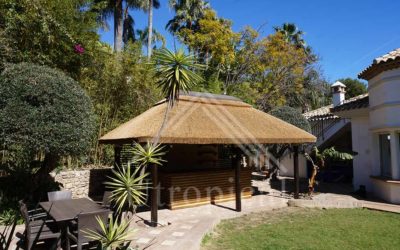 1. Installation of pillars, walls, flooring, support loading beams (White) Including illumination
2. Installation of painted black wooden structure and African thatched roof with an inclination of 28 degrees. 135 square meters on the support loading beams and pillars.
Contact us
Contact us via the request form on our website and request a free quote today!
Oficina
Calle Ébano 8, Mijas Costa, Málaga
NO estamos en la oficina, por favor antes de visitarnos pídanos una cita.
Horario de apertura
L-V: 8am - 6pm, S: 8am - 1pm